What is Anchor?
Anchor is the cryptocurrency with a certain stability on the first crypto-markets in the world. Anchor Coin two-token system, cryptocurrency and payment tool that uses the Anchor Coin system to ensure the stability of  Dock Token.
Anchor deals with one of the biggest challenges in the global economy - how to maintain monetary value over time, how to balance the value of any currency, reduce volatility and prevent devaluation.
Anchor will solve the problem of transparency, liquidity, guarantee and trust on a global scale and therefore, support of two-token system and aims to overcome these problems directly with the introduction of the project stabilizer, which facilitates the acquisition of state debt.
Monetary Measurement Unit (MMU)
Anchor Coin goes even further than other cryptos and proposes a solution for the problem of systemic instability in the general financial markets. This recommendation Monetary Measurement Unit (MMU) is an innovative and universal monetary value measurement standard in the form of a proprietary mathematical algorithm.
MMU Mathematical algorithm is an index based on the real GDP of more than 190 countries, showing the value of the global economy.
In light of this, The Anchor value is directly will be linked to the algorithm and the monetary value as well as other cryptocurrencies and financial product, provide stable and reliable statistics for the storage and protection of a Financial Standard that it can endure.
Anchor shared: Wednesday, February 20, 2019
Anchor System
Anchor's two-token system is designed to ensure financial stability and maintain the monetary value of the investor community in the long term. Anchor additionally encourages early users and investors with additional discounts and revenue streams.
If you want to learn more about pre-sales opportunities and the Anchor system, you can either download whitepaper or join the anchor community.
Download the full whitepaper and get all the details about how the Anchor System works, who it is for, why you should invest in it and what the product roadmap looks like at the moment.
Anchor.io Team
What is Istanbul Blockchain School?
A new step came from Turkey. After the rapidly increasing development in the area of Blockcha in Turkey in this race proves the continuity of Turkey's first Blockcha School project, which was announced the school's Blockcha Istanbul.
Sunday, May 30, 2019, the Capital Market Association of Turkey and Istanbul Development Agency in partnership combined with innovative and creative Istanbul Association of Financial Support Program launched under the Habitats Istanbul Blockchain School Project was launched.
In order to participate in these trainings for the developers, entrepreneurs, high school and university students living in Istanbul, as well as young technical professionals in the informatics and finance sector, on the website need to follow up announcements.
Initiative is also home Inogen events that have occurred in Turkey Capital Market Association Secretary General Contact ilkay directly, Istanbul Development Agency Representative View Yasemin's Full Profile, Bahçeşehir University, Blockchain Research and Application Center Director Dr. Bora Erdamar, Habitat Association Chairman Sezai is ready and İstanbul Blockchain School Project Coordinator Ismail Metin She attended.
"We aim to close the education and human resources gap in the Blockchain area"
Istanbul Blockchain School İsmail Metin, Project Coordinator, said that they have implemented Blockchain School project in order to become a game maker in the field of technology.
We are opening a new breath to the Istanbul ecosystem.@istkaorgt is and supported by the @habitatderneg as @tspborgt is in partnership the @blockchainokul share our project with the public. We're excited, proud. pic.twitter.com/7be21xa8t to

- İsmail Metin (@ismaillmetin) May 30, 2019
Ismail Metin also has raising awareness about blockchain He added that they aim to train specialist software and added:
Uz We are aiming to bring Blockchain project, prototype and business models to various sectors in Istanbul, especially finance. In our target group there are developers, entrepreneurs, high school and university students in Istanbul and young technical staff in IT and finance sector in Istanbul. Hedef

"We aim to include this target group in our blockchain project. In our country, we aim to close the education and human resources gap in the blockchain field. Ül
Crypto coinsNowadays, it is used as a means of payment, explaining the text, continued as follows:
Iz After 10 years, we may have to tell the children that the coin was once used as a means of payment. The emergence of the Internet is called the technology revolution. İnternet

Iyor Blockchain technology is considered to be the second revolution in technology after the emergence of the Internet. Blockchain offers a completely open, free and accessible ecosystem. Blockchain is a technology that has the capacity to affect many areas of the world of finance as well as the state-citizen relationship, logistics, health, real estate, education. Block
Habitat Association of Information and Communication Technology Program Coordinator Ismail launch began with the presentation of the text, Habitat Association Chairman Sezai Ready, Turkey Capital Market Association General Secretary Ilkay Arikan and the Istanbul Development Agency Representative continued with Jasmine craving Mailoğlu opening speech.
Launch program, the Blockcha After the panel on technology, it ended. All details about the project will be announced in the coming days.
To be the first to know about the most important crypto money news and price analysis: TelegramYou can follow in!
What is ANKR? Detailed Review
What is ANKR?
ANKR is a distributed computer platform that aims to exploit computing resources that operate in data centers and devices. To make an economic model that ANKR provides, where businesses and consumers can make money from their devices, in-house servers, private boules and even from the general cloud. This allows ANKR to provide users with a higher digging power at a much cheaper price.
Status of the project?
Technological Properties of ANKR's Blockchain Network
ANKR's technological features include:
Proof of useful work (PoUW) consensus, resource-based mining program based on the protocol.
The oracle service that provides seamless interface that connects existing Internet solutions and real-world data to assets in the chain.
Distributed Cloud Computing (DCC) platform.
Having side chains and multi-chain structure.
Proof of useful workInstead of spending unnecessary extra electricity and digging on mixed chains like Bitcoin, the PoUW consensus provides a self-sustaining blockchain cycle. In addition, PoUW enables the creation of business tasks provided by businesses and consumers using it, and allows the use of the right resources in the most useful way.
ANKR has a system that uses all global computing resources. The miner will be able to mining not only his token but also our CPU. In other words, miners will get more profit from mining, while those who rent CPUs will be able to make as much profit.
SGX (Software Guard Extensions): Protocol runs on SGX-enabled CPUs with remote acknowledgment to ensure security and privacy. The new PoUW model makes it possible to utilize worldwide idle power with a great potential if sufficient incentives are provided: In this diagram, each user can obtain coins by the system as far as they are used, and some may even receive extra rewards to produce blocks. In the future, this mining scheme can also benefit from Universal Basic Income (UBI).
Oracle Service: The integrated Oracle service provides a validated data source that leverages both cryptographic data and a trusted execution environment (TEE). Thanks to a standard API and port data from existing Web sites, the Oracle service makes real-world businesses even more accessible, making mining operations even easier for the ANKR infrastructure.
Distributed Cloud Computing (DCC) Platform: DCC platform allows to create processing power among users as a peer-to-peer model. PoUW consensus mechanism for miners, eg machine learning, artificial intelligence etc. will be able to use the resources of the blank computer to secure the network. With the DCC platform, miners can also create an extra supply space. Individuals / companies that need extra computing resources will form the demand side of the DCC. DCC reduces the number of obstacles to access to cloud computing as compared to current cloud computing services and increases protection.
Multi-Chain Construction: Allows different applications to make their own smart contracts on connected side chains, preventing overloading of the main chain based on the PoUW. The main chain will provide a locally authenticated data transmission service for the rapid transmission of non-chain data to each subchain. The current business world helps to create decentralized autonomous practices in the sub-chain with strong computing power and local data submission service provided by the main chain.
ANKR Team
Chandler Song
Co-founder & CEO
Stanley Wu
Co-founder & CTO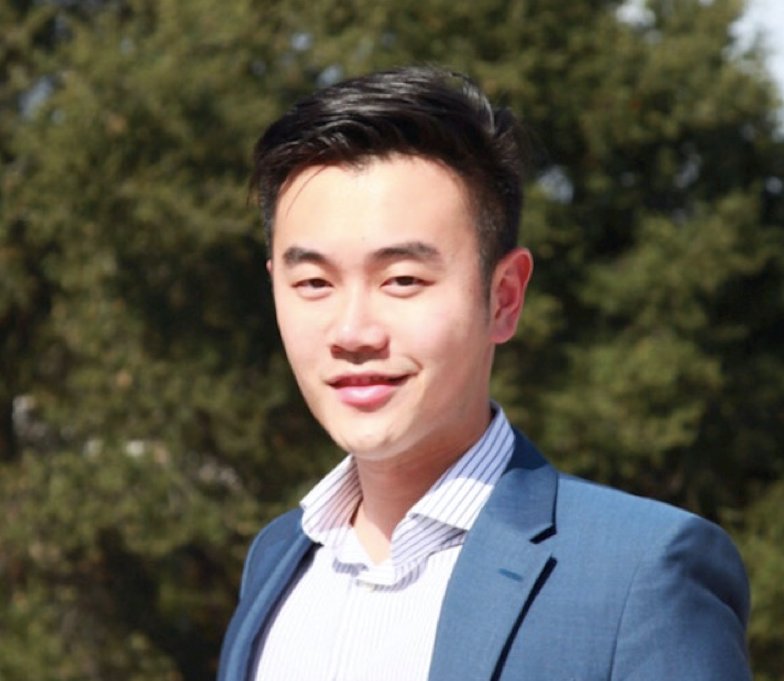 Ryan Fang
Co-founder & COO
David P. Anderson
Technical Advisor
Road map
Benefits of ANKR Project
The project is trying to tackle the huge challenges faced by the blockchain, such as the consensus protocol (PoUW), reliable hardware, data flow (Oracle), distributed computing, and side-chain structure. If successful, it can become an important project.
PoUW can create a new infrastructure and modeling that can reveal the potential of a large amount of scraping power and transform it into productive tools.
The ANKR Project has received strong support from respected institutional investors, and this is one of the factors that increase trust in the project.
Concerns about ANKR Project
The project needs a large number of suppliers and a distributed computing provider to create a strong network impact. However, no partnership / market strategy was announced to ensure the adoption of the platform.
The roadmap doesn't go beyond July 2018, which makes it difficult to predict the team's planning for the project, which may undermine confidence.
Some key members of the team, including the CEO and the COO, are new to college and have limited working experience.
Summary of ANKR Project
Thanks to its goals and infrastructure, ANKR is a promising project on the market side. While most of the fixed income is provided by the funds and the unions are not allowed, at the same time, the ANKR is a very ambitious project that is trying to solve many problems at the same time, although there is not much demand that has been met after the trade of tokens. Given the initial phase of the project on both the technical and business development side, we have an unbiased view of the long-term feasibility of the project. However, if the team can successfully overcome the project, it is a project that cannot be underestimated and profitable.
To be the first to be informed of the most important crypto money news and price analysis: You can follow us at Telegram!
Warning: This article is not a sponsored post.
Disclaimer: This article is written for informational purposes only and is not an investment recommendation. 
What is Nuls? Most Comprehensive Guide
What is Nuls?
If we briefly summarize Nuls; we can say that it is a project that provides customizable, Blockchain infrastructure for people or organizations to create their own Blockchain networks. 
Basically;
Nuls is an open source, community-oriented, publicly-accessible block platform.
In its intelligent contracts, the multi-chain system is a modular architecture with different modules, including, but not limited to, inter-chain consensus. These modules can work with special block chains and are a customizable network structure to suit different industrial targets.
What are the benefits of Nuls?
Nuls' Technology:
The Nuls platform is divided into two parts: micro core and functional modules. The microkernel functions as the basis for the entire network, while the functional modules provide a customizable modular infrastructure. Nuls seeks to fill the public and private blocks and the blockblade gaps that the public needs, allowing users to create and change their wearable sub-chains according to their needs.
The platform is designed with simplicity in mind. Developers will be able to use the main chain with several customizable modules. This will allow developers to choose their own rules for module customization and to create projects according to their skills.
Credit Proof Consensus Mechanism: The Nuls block chain uses a Credit Proof (PoC) protocol designed by the Nuls development team. Credit Proof works similarly to PoS; this means that users must lock the NULS tokens to make it available to NULS mining.
NULS Smart Contract: Nuls integrated a virtual machine called NULSVM into a block chain. The virtual machine is located between the internal infrastructure modules and the external service modules. Nuls intelligent contracts are implemented by various high level applications and are calculated by NULSVM. Smart contracts are designed to be adapted to different programming languages, allowing developers to develop a program in the desired languages.
NULS:
Technological Properties of Nuls Blockchain
Lower Chain Consensus: Nuls acts as a base structure for all sub-chains built on it. It provides all the necessary tools as modules for the developers to personalize their sub-chains with their consensus rules and tokens.
Modular Architecture: Nuls is designed to easily adapt to continuous developments in blockchain technology. Because of its modular structure, it integrates the Linux kernel that provides the required flexibility to the blockchain. This will allow easy implementation of all current block chain improvements.
Module Manager: Nuls module manager facilitates actions by communicating between all modules. Responsible for managing, installing and unloading modules as required by the block chain.
Multi-Chain System: Nuls verifies the various blocks in the block chain using the cross-chain consensus because of the ability of Nuls to move between the main chain and the sub-chains.
What is the difference between NULS and other crypto currencies?
NULS is an important part of its infrastructure, as opposed to most crypto currencies that serve only as an intermediary for peer-to-peer transactions. NULS Used to collect the funds required for the platform and allow users to join the network.
NULS uses its own consensus mechanism called Credit Evidence designed by the development team.
The platform has a modular structure that facilitates the development of more than one sub-chain, each according to its own rules.
Should we invest in NULS?
So far, the development team has succeeded in completing the targets set in the road maps on time. Currently, NULS is going through its first phase in a three-stage development process. Recently, in July 2018, NULS released its main network and desktop wallet. Now she is looking forward to launching her official wallet on other platforms. As we always say, investing is a risk and you should not risk more than you can.
You can download Whitepaper here and learn all the details of the NULS system and how it works. 
NULS Team
Liesa Huang
Chief Executive Officer
Issac Kim
COO
Niels Wang
Director of Media and Communications
Reaper Ran
Community Management Director, Co-Founder
Details of Coin:
Symbol: NULS
Total Coin: 40.000.000
Market Value: $ 33,821,234
To be the first to be informed of the most important crypto money news and price analysis: You can follow us at Telegram!
Warning: This article is not a sponsored post.
Disclaimer: This article is written for informational purposes only and is not an investment recommendation. 
Shelter: coingecko, coinswitch, nuls.io